Irish Language Broadcast Fund January Development Round is open for applications
---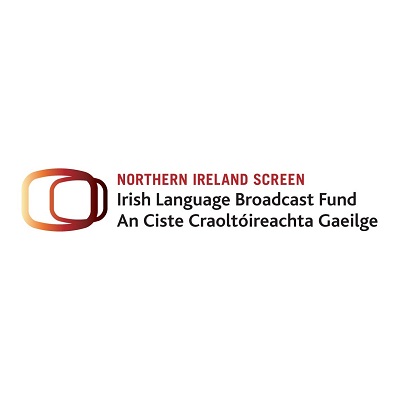 Date Posted: January 11, 2021
Tá lúchair orainn a fhógairt go bhfuil Babhta Maonithe Forbartha Eanair 2021 oscailte anois ar Flexigrant.
Níl gá le tacaíocht craoltóra don bhabhta seo ach b'fhiú amharc i dtreo priarachtaí an CCG agus priarachtaí na gcraoltóirí agus smaointe á fhorbairt.   Táthar ag súil le tograí a fhorbairt sa bhabhta seo a bheith oiriúnach do na babhtaí maoinithe eile i mí an Mhárta agus mí Meán Fómhair agus cuirfear fáilte roimh iarratais ar fhobairt ábhar ar achan seánra, tograí digiteacha san áireamh.
Beidh suas go £5000 ar fáil do thograí aonaracha agus £15,000 do bheart tograí (slate funding).
Cuirfear fáilte roimh thograí forbartha don scéim Amharc sa bhabhta seo fosta, an scéim do chláir ealaíne le craoladh ar TG4 agus BBC.  Is scéim suntasach é Amharc chun tacú le mórléirithe scannáin fhaisnéise ar shaol agus déantús na n-ealaíon i dTuaisceart Éireann an lae inniu. Beidh mórshaothair á gcruthú faoin scéim, mórshaothair a chuirfidh le saibhreas phríomhsceideal clár BBC NI agus TG4, a thaispeánfar sna hamharclanna agus a tharraingeoidh an lucht féachana is leithne dá bhfuil ann.
Beidh sé ar oscailt go dtí an 29ú Eanair 2021 ag 5.i.n.
Le plé a dhéanamh ar an bhabhta seo is féidir teagmháil a dhéanamh le [email protected] nó le [email protected].
---
We are pleased to announce that our January Development Round 2021 is now open for applications on Flexigrant.
It is not necessary to have broadcaster support for this round but Irish Language Broadcast Fund and broadcaster priorities should be taken on board when developing ideas. We expect this development round to feed into the forthcoming production funding rounds in March and September and we welcome applications across all genres of content, including on digital platforms.
There will be up to £5000 available for single projects and up to £15,000 for slate funding.
We also welcome development ideas for the Amharc arts documentary scheme for broadcast on TG4 and BBC in this round. The 'Amharc' initiative has been created to support the production of landmark creative films on the arts in Northern Ireland today. The initiative will provide film-makers with an opportunity to make distinctive, ambitious productions which will enrich BBC and TG4's main programming schedules and which will also have a cinematic release.
Deadline for applications is January 29th 2021 at 5pm.
To discuss applications for this round please contact [email protected] or [email protected].