Screenwriting seminar – Creating Narrative Momentum
---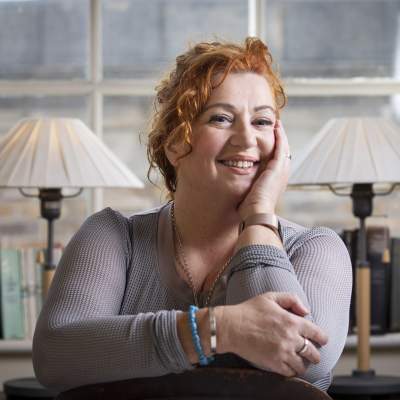 Date Posted: November 14, 2023
Date: Friday 8th December – 10am – 1pm
Location: The Pixel Mill – Ormeau Baths, 18 Ormeau Ave, Belfast BT2 8HS
Training on How to Create Narrative Momentum.
This training day is aimed at writers (and producers and directors) who are writing or rewriting a feature film or television series.
There will be an overview of how to structure a story for the screen including:
The Eternal and Elastic Shapes of Stories
Defining, Creating and Sustaining Dramatic Tension
What Defines a Plot Twist & Why They Are Necessary
Using The Sequence Approach to Keep The Audience Engaged
Character at the Heart of The Screen Story
Considering the Audience's Experience When Rewriting
We will also examine:
How avoid on-the-nose dialogue
How to tell your story with visuals rather than having characters explaining it
The Lubitsch Touch
The secret to rewriting scenes.
Tutor: Mary Kate O Flanagan is an award-winning writer, journalist and an expert in Storytelling. Her work in film and television has made her one of the most in-demand experts in screenwriting and script development in Europe. She works in North America and across Europe, as well as in her native Ireland.
With her sister Rachel O'Flanagan, Mary Kate gives training in storytelling skills for professionals. You can see more about their work on www.adramaticimprovement.com
Mary Kate was Ireland's first Grand Slam Champion Storyteller at The Moth. She was also a Grand Slam Champion Storyteller at The Moth in Los Angeles and a Champion Storyteller at The Dublin StorySlam on several occasions.  You can hear that one of her stories on The Moth Radio Hour at: https://themoth.org/stories/carry-him-shoulder-high
That story went viral on TikTok gaining over 1 million views and, possibly more notable, the comments section is entirely positive.
Mary Kate has turned her true-life stories into a piece of theatre, Making A Show of Myself which will next be performed at Dublin's historic Smock Alley Theatre in Dublin, in November and December 2023. She was interviewed on Canadian radio when she ran a preview of the show in March 2023 and has this to say about it:
"It's safe to say that story is the central preoccupation of my life. It's been the focus of my studies, at the heart of all my work and my deepest pleasure. Over the course of my life, it has become my religion. I believe that by shaping a story, we reclaim the narrative of our own experiences and change our lives,". 
Please RSVP to Shaun Miller at [email protected]